Great Loop Swag, Clothing, Books and Gifts
AGLCA has curated this collection of books, gifts & apparel, guide books, and technology related to the Great Loop that might be of interest as you plan for and cruise the Great Loop. The products on this page do link to third party vendors so the links will take you away from AGLCA's website.
---
Books
100 Great Stops on the Great Loop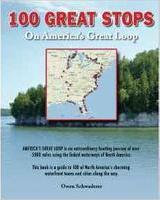 This is a guide by Owen Schwaderer featuring 100 of the charming waterfront towns and cities along the Great Loop and it has information on more than 150 additional stops and presents them in the order you will find them along the Great Loop route. America's Great Loop is an extraordinary boating journey of over 5000 miles using the linked waterways of North America.
Crossing the Wake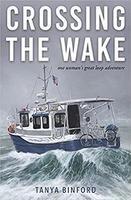 The author shares all the details about her solo Loop.
Crossing the Wake: One Woman's Great Loop Adventure follows the waterlogged travels and travails of a woman willing to risk it all in a quest to bring some adventure to her life. A beautifully honest account of riding the waves of a journey, both physically and emotionally grueling, author Tanya Binford recounts her arduous six months with amazing detail.
After leaving behind her work as a psychiatric nurse practitioner and saying goodbye to her grown children, Tanya Binford was ready to cast off. With an itch for sailing that had taken root decades before, she was finally ready to put her dreams into action--not even a lack of any real sailing experience could stop her!
Diamond Lil Does the Loop
Boaters from all over the world converge to enjoy this experience and many who have never owned a boat but always longed to try the cruising lifestyle make the leap, buy the boat and do what they must to become a "Looper". We're glad we did. Here's our story.
Finding Serendipity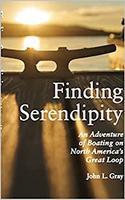 Join John & Laurie Gray and their cat, Millie, on the adventure of a lifetime!
The Great Loop is an adventure of seeing America's backyard, going through cities and small towns, experiencing culture and history and boating with like-minded people where some will become life-long friends. The story is told as if you are on John and Laurie Gray's Ranger 29 tug with their cat Millie. You will travel from Florida to Ottawa, the Great Lakes to Chicago, down the inland river system to Mobile Bay and back to the starting place in Florida. This is not a book about how to do the Great Loop. Rather, it tells a story of inspiration, wisdom from amazing people, lessons learned from experience and history, and overcoming challenges and obstacles. Their lives were unexpectedly changed. The story is easy to read, and hard to put down. Boaters will likely feel the nudge to do this premier North American boating adventure. Net proceeds are donated to boating safety and education programs.
The Great Loop Experience Book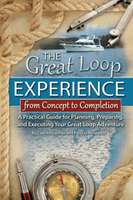 Comprehensive guide to help you plan, prepare, and successfully execute your own Great Loop Adventures.
This book is a comprehensive guide written to help others plan, prepare, and successfully execute their own Great Loop adventures. It also addresses the questions that these authors/lecturers are most frequently asked by future "Loopers".
Some of the many topics covered include: Selecting and Equipping Your Boat, Choosing Your Route, Financial Considerations and Trip Costs, Managing Your Onboard Life, Vessel Security, Customs and Border Crossings, Boating Protocol, Locking Procedures, Safely Negotiating the Waterways, Open-Water Crossings, and Great Stops Along the Way.
This "how-to guide" will not only inform and educate you, but also hopes to be an inspiration for all those who want to one day make this wonderful journey! The Great Loop Experience definitely has the information you will want so that you may confidently and knowledgeably cast off your lines on your own exhilarating Great Loop adventure!
The Great Loop With Emotion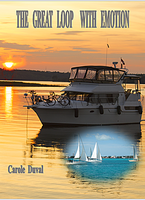 Join the authors on their Great Loop Adventure.
This is a book about adventure, where you will be transported aboard the 41-foot motor boat "Emotion III" as you follow its crew Carole and Michel as they complete their 13-month voyage across the North American continent, towards absolutely delicious destinations that they discover as they navigate a quiet and comfortable journey punctuated with anecdotes.
This is a sharing of a grand nautical adventure but remains a treasure trove of pertinent and complimentary information full of inspiring meetings as you pilot to the many marinas and numerous anchorages.
The author, Carole Duval, shares with humor and enthusiasm her comments about the many places where she sailed.
Reflection on America's Great Loop
Adventure is not just for the young!
Adventure is not just for the young! Though "I own a boat" was the opening phrase to their courtship and eventual married life, little did Baby Boomer couple George and Pat Hospodar know that those words would lead to their making a year-long journey of a lifetime aboard their boat, Reflection, almost forty years later. For their ultimate boat-lover's voyage, the Hospodars traveled around The Great Loop, a circumnavigation of the waterways of the eastern United States and Canada.
Varying from 5,000 to 7,500 miles depending on the route taken, The Great Loop usually takes Loopers a year to several years to complete. And George and Pat are not alone. Hundreds of boat owners attempt The Loop each year. If you are one of these adventurers hoping to join the ranks of successful Loopers such as George and Pat, this book is for you.
---
Gifts & Apparel
Logo Wear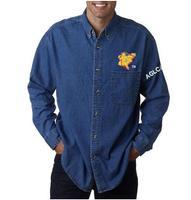 Get custom embroidered boat names on your Great Loop shirts, jackets, hats, and more.
Logo Gifts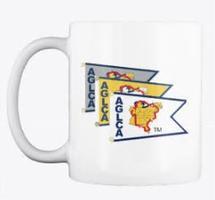 Purchase a wide array of AGLCA branded products for yourself or family and friends. Choose from items like coffee mugs, puzzles, ornaments, calendars, pet collars and t-shirts.
---
Guide Books
Quimby's Guide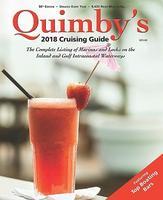 Updated annually to deliver the most accurate information, it covers 9,400+ miles on 23 navigable rivers and waterways. Quimby's has detailed descriptions of 1,250+ marinas, locks and dams, and waterside facilities, providing crucial information on where to find fuel, dockage, supplies and service. It is arranged by river, then river mile, making it easy to use when routing a trip, with additional navigation notes, mileage charts, inland boating tips and local attractions making it an essential part of any onboard library.
Skipper Bob Books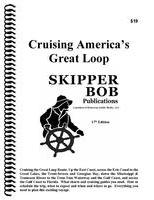 Skipper Bob guides aim to make fellow cruisers adventures as comfortable and safe as possible.
The late Skipper Bob and his wife Elaine cruised over 44,000 miles while living aboard both a trawler and a sailboat. They traveled up and down the Intracoastal Waterway several times, completed the Great Loop Route, explored the NY Canal System, the Trent-Severn, Rideau & Richelieu Canals, Georgian Bay and the North Channel.
Elaine says, "Bob's purpose in writing the Skipper Bob guides was to make fellow cruisers' adventures as comfortable and safe as possible." Skipper Bob Guides continue to fulfill this mission by updating the information in their guides on a regular basis, providing the assistance envisioned when Skipper Bob first began publishing these books.
Waterway Guide Books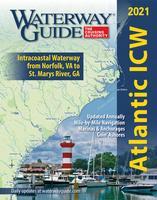 Waterway Guide are the indispensable cruising companions for Loopers!
Updated annually by on-the-water cruising editors and office staff, Waterway Guides are the indispensable cruising companions for boaters exploring the Bahamas as far south as the Turks & Caicos to the upper reaches of Maine, and includes the Great Lakes to the Gulf Coast, from South Padre Island, TX, to the Keys.

Each guide features mile-by-mile navigation information, aerial photography with marked routes, marina listings and locater charts, anchorage information and expanded "Goin' Ashore" articles on ports along the way.

AGLCA members receive 20% off Waterway Guide books and online memberships. Use the Offer filter for Publication Discounts in the Sponsor Directory to get the promo code.
---
Technology
Hull Shield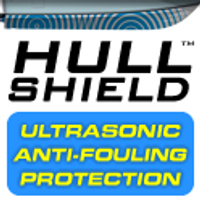 Save money and increase performance with Hull Shield.
Enjoy 24/7 anti-fouling with Hull Shield ultrasonic anti-fouling systems. Ultrasonic anti-fouling works to keep your hull and running gear continuously clean using just the power of ultrasound. Maintaining a clean hull not only increases performance, speed, and fuel efficiency, but you will enjoy significantly reduced maintenance costs and extended paint life—all while having confidence that your boat will be operating at peak performance and efficiency. Estimated annual savings for a 50' cruiser with Hull Shield is $1,699. Hull Shield pays for itself in just 8 months! Hull Shield systems are safe and do not harm sea mammals, fish or other sealife. Hull Shield systems can be installed in one day and require no technical skill.
Use promo code "AGLCA" to receive a 10% discount off your Hull Shield system.
Nebo Link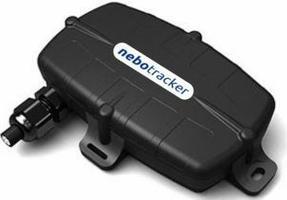 Record your voyages and connect with other Loopers!
AGLCA members use the Nebo Boat Logging App to easily find one another on the water and now Nebo is offering a tracker to members and non-members that can assist with safety in the following ways:
--A person falls overboard unnoticed. Nebo's continually recorded track provides rescuers with a starting point for the search.
--A vessel capsizes, and the EPIRB cannot be activated. Nebo will show the track, and the likely location the capsize occurred. Rescue authorities can model the current location of the vessel.
--A captain requests assistance over the radio, or via Nebo. Rescuers can see the vessel's location, rather than rely on a potentially inaccurate description. Rescuers can see other vessels in the vicinity, and ask that they assist.
--A captain asks friends to monitor their location and status. Nebo allows those on land to easily monitor the status and location of the vessel, and alert authorities if required.
These features work with the free app, but there are advantages to using the Nebo Link.
• Starts automatically when the boat moves, so you don't need to remember to start a voyage in the app.
• Stays with the boat, so when you leave the boat with your smart phone, Nebo still shows the boat's location.
• Doesn't utilize the data from your existing cell plan.
• Doesn't drain the battery on your smart phone to run the Nebo app.
AGLCA's parent company, KFR Services, Inc., is now the North American reseller for Nebo Link and you can purchase one whether you're an AGLCA member or not. Nebo Link is $149 and subscriptions are $12 (month-to-month).